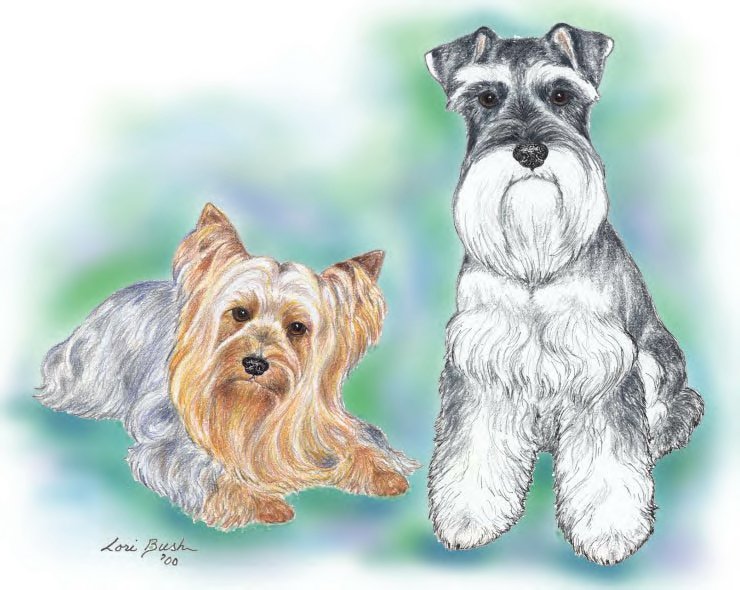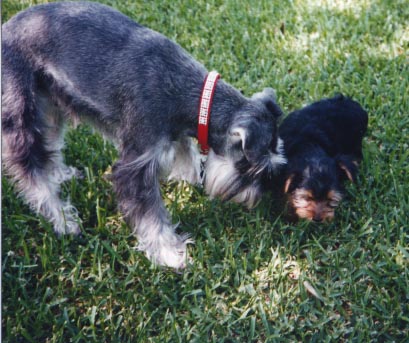 Our precious Cocoa, my heart and soul dog passed away quietly on September 28, 2008 at 9:00 a.m. He had been battling congestive heart failure since June 2007 and we kept him with us with the help of good doctors and good meds for the last 15 months. He fought the good fight and he left  us with the same dignity in which he lived.  He will live on in our hearts.

Vicki & David Meldrum & Teddy Bear

This picture was the first day that Teddy came to live with us. I was sniffing him over pretty good to see if I liked him. I used to play with a little yorkie that I met on my walks and so Mom and Dad decided to get me on of my own!  That's why his name is COCOA'S Teddy Bear...'cause he's MINE.

Cocoa's Teddy Bear

Yorkshire Terrier

Born:  4-14-98

Died: 6-4-09

Blue and Gold

Zachary's Cocoa Puff

Miniature Schnauzer

Born:  5-18-95

Died: 9-28-08

Salt & Pepper

This page was last updated on: July 28, 2010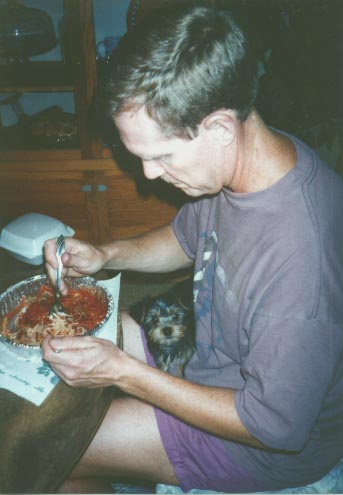 This is our Dad eating dinner on the first day that Teddy came to live with us.  Just LOOK where that Teddy is!  He stayed there even after Dad got finished eating!   He came on Mom and Dad's wedding anniversary so every year they celebrate their wedding anniversary, we also celebrate Teddy's adoption day.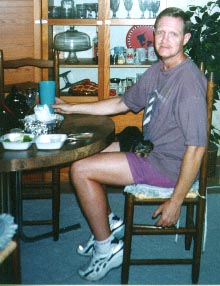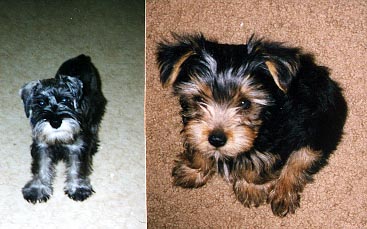 These pictures are when we both were 9 weeks old.  Mom says she is sure glad this didn't happen at the SAME time! One of us was a dream puppy to housebreak and the other one was a nightmare. Can you guess which one?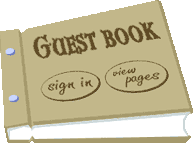 Please sign our

Guest Book

Below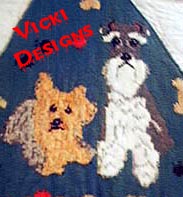 ©2000-2008 All rights reserved. Please do not take anything from my pages without permission .

See, still in Dad's lap.  I'm glad Mom's not holding him! To this day, Teddy still loves Dad's lap!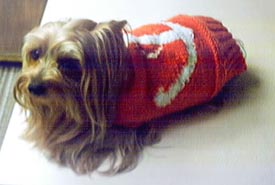 Click on the picture to see Hand Knit Dog

Sweaters for sale.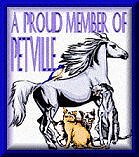 Our Darling Teddy Bear, my heart and David's soul dog passed away on June 4, 2009. He had a 2 year check up for his pacemaker that afternoon and all checked out well with the small murmur and small regurg in the large valve. On the way back to Buda from Texas A&M, the small regurg tear blew and he passed away on the way back to A&M. There was no hope in saving him. We were not ready for him to leave us and our lives will be much less without him.

David & Vicki Meldrum