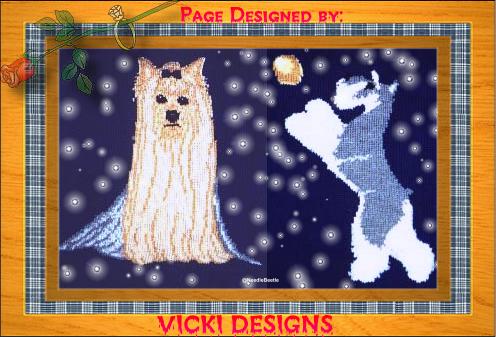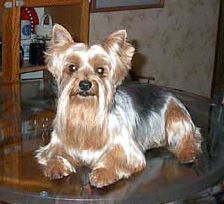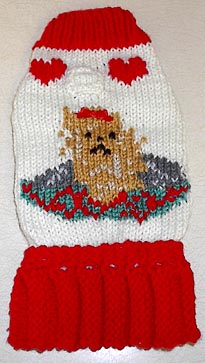 Mom makes Hand Knit

Dog Sweaters. Click picture above.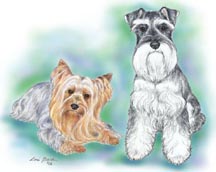 SchnorkieMom's Schnauzers & Yorkies

The SchorkieCut is a modified schnauzer cut that still allows the yorkie to have the cute and stylish yorkie look. This is something that I have come up with for Teddy Bear that works for us.  You may copy and print out pictures to take to your groomer or to try it yourself.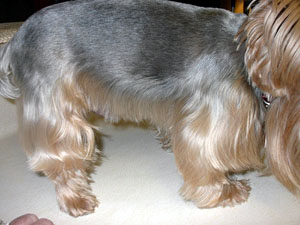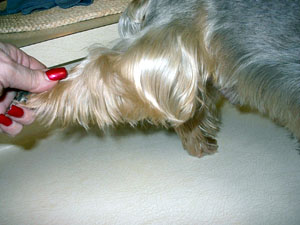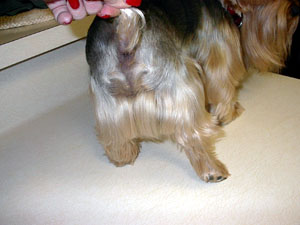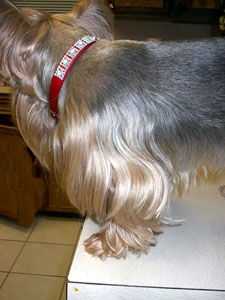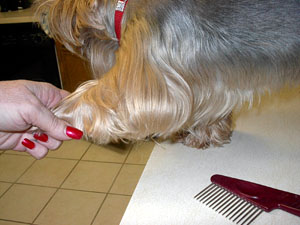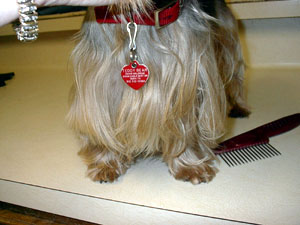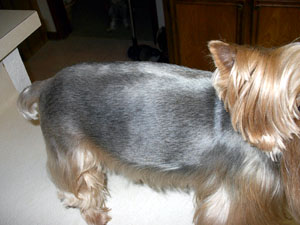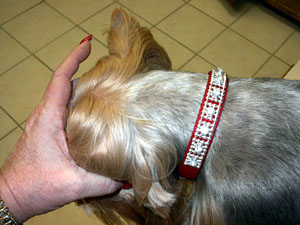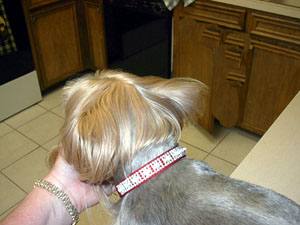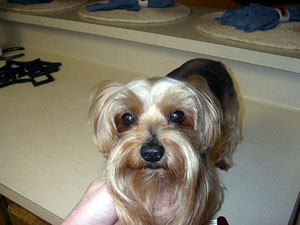 The neck is clippered up fairly high

And the head hair will fall over and  cover it.

Modified "schnauzer brows" are given slightly longer and curved over into a short "yorkie fall". (Picture above shows face better - he was not amused with this photo session) :->

Schnauzer body and furnishings

Front legs left slighly longer & fuller

Chest left long in "yorkie style"

Furnishings angled into front legs. I hold his leg out and cut in this position.

Back leg furnishings slightly shorter andcut at an agle. (This accomodates the belly bands he wears in the house.)

Side view of the body (schnauzer furnishings)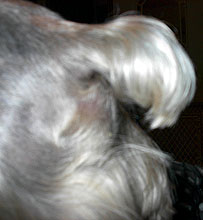 Tail (Cascades when held aloft)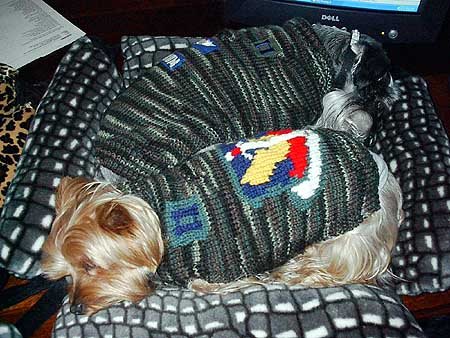 This short haircut makes him really happy to wear sweaters in the winter. No longer the "reluctant model" :-D